State Street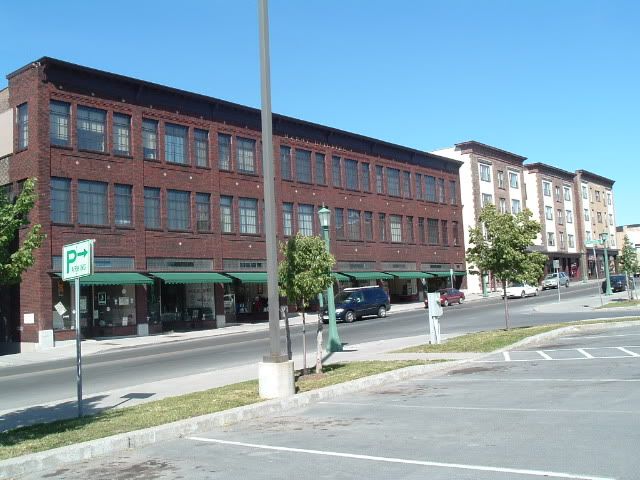 Lower State Street
State Street in
Watertown
begins at
Public Square
and stretching east to the city limits. The street began as an extension of
Old State Road
, an early 19th century "highway" which linked Utica in Central New York State to Northern New York and
Watertown
. State Street derives it's name from its past link with this road. Today, the path from
Watertown
to Utica comprises State Route 12.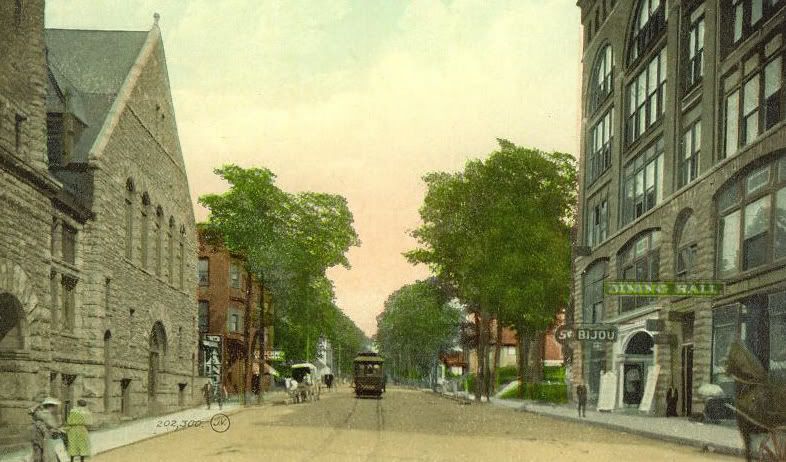 Streetcar coming down State Street c. 1900
State Street has traditionally been a mixture of businesses and residences. Schools and churches have also been a fixture of State Street from its earliest years. Unlike a lot of older streets in
Watertown
, State Street has lost most its Victorian character, and is instead lined with numerous early 20th century commercial and residential buildings. In the early 20th century, streetcars ran down State Street into
Public Square
. The main entrance to
Thompson Park
is situated off outer State Street just before the city limits.
State Street underwent an extensive reconstruction project in 2006 and 2007. The entire street, from
Public Square
to the city limits was entirely rebuilt, with lower State Street also being widened to accommodate traffic and parking. The tracks the streetcars ran on were unearthed during the construction, buried under years and layers of asphalt.
Notable State Street Structures
State Street Methodist
Marcy Building
Vassar Flats
Emerson Place
State Street School
See Also
State Street Webcam
Watertown Streets
This page was created by
AJRII
& has been edited 7 times. The last modification was made by - on Apr 12, 2009 7:31 pm.