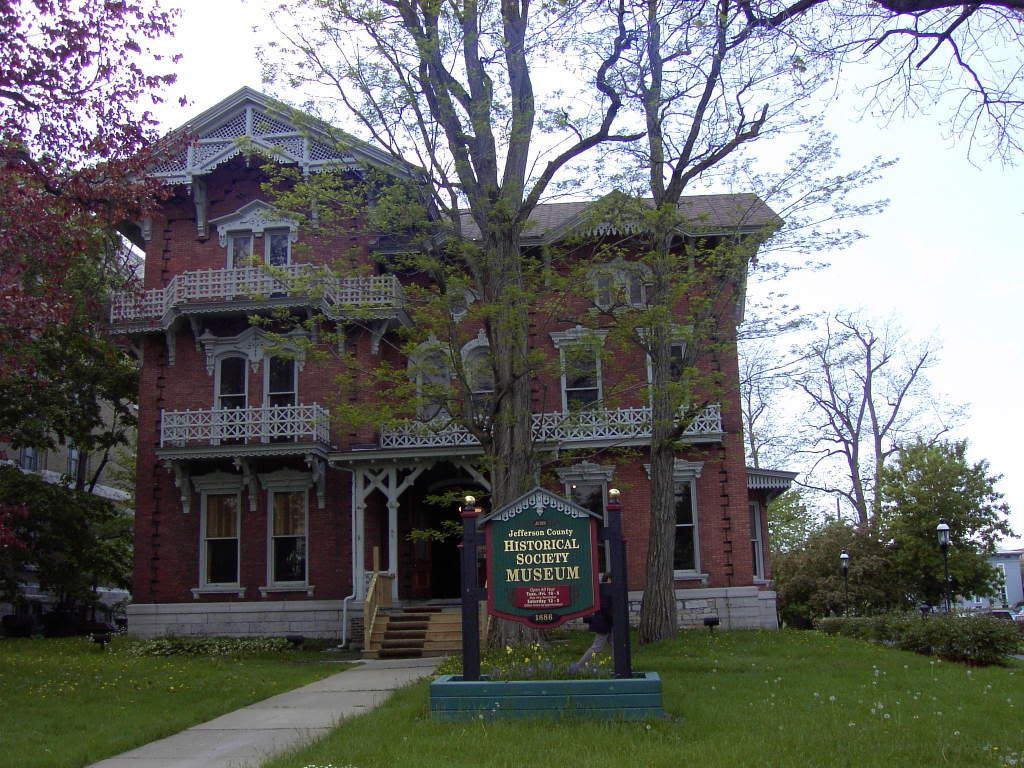 The Paddock Mansion was designed by architect John Hose and built on
Washington Street
from 1876-1878 by
Watertown
builder John Griffin.
It is actually the third home to be placed on this property which was first settled in 1803 by
Hart Massey
. His hall and parlor frame home was dismantled and moved in 1809 by Erastus Baker just prior to his sale of the property to Judge Jabez Foster. Foster built an opulent Georgian-style mansion on the site in 1810. This home eventually passed to
Loveland Paddock
, a local merchant, real estate investor, and banker, and it served as the Paddock family home until his death in 1872.
Edwin Paddock
Edwin, the second son of
Loveland Paddock
, acquired the parcel and had the family home razed to make his own statement of opulence. Being world travelers, the Paddocks were heavily influenced by European architecture, and wanted their home to reflect their refined tastes. But they couldn't agree on its design. Edwin liked the powerful statement of Victorian architecture, while his wife preferred the graceful design of Swiss architecture. The 16,900 sq. ft. mansion is said to have been built in the Eastlake Tradition with both Victorian and Swiss Chalet design elements, as a compromise.
It was the home of Edwin and his wife, Olive (Wheeler) from 1878 until 1922. Upon her death, Olive Wheeler Paddock bequeathed the home to the
Jefferson County Historical Society
to use as a museum. After two years of renovations, the museum opened its doors in 1924. In 1979, the mansion was listed on the
National Register of Historic Places
.
See Also
Historic Structures in Watertown
Jefferson County Historical Society Website
This page was created by AJRII & has been edited 12 times. The last modification was made by - on Apr 10, 2009 11:54 am