Court Street Bridge
Current Bridge
Wood Covered bridge
The first span over the
Black River
in
Watertown
linked Watertown's north side to the village of
Juhelville
, across the river. This span would become known as the
Court Street
Bridge.
Four bridges have been built on this site. The first bridge was a wooden, covered bridge, built by
Henry Coffeen
, which stood until 1880, when a new iron bridge was erected in its place. Ruins of the stone foundations of the wooden, and iron bridges can still be seen next to the current bridge. In 1920, a two tiered, steel and concrete structure was built. The top level linked
Court
,
Coffeen
and Massey Streets, while the lower tier was accessible from Newell Street. This structure was demolished in 1987, and the current bridge was erected in its place.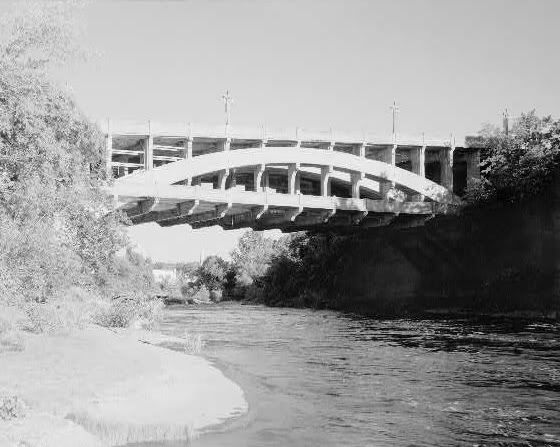 Two tiered concrete bridge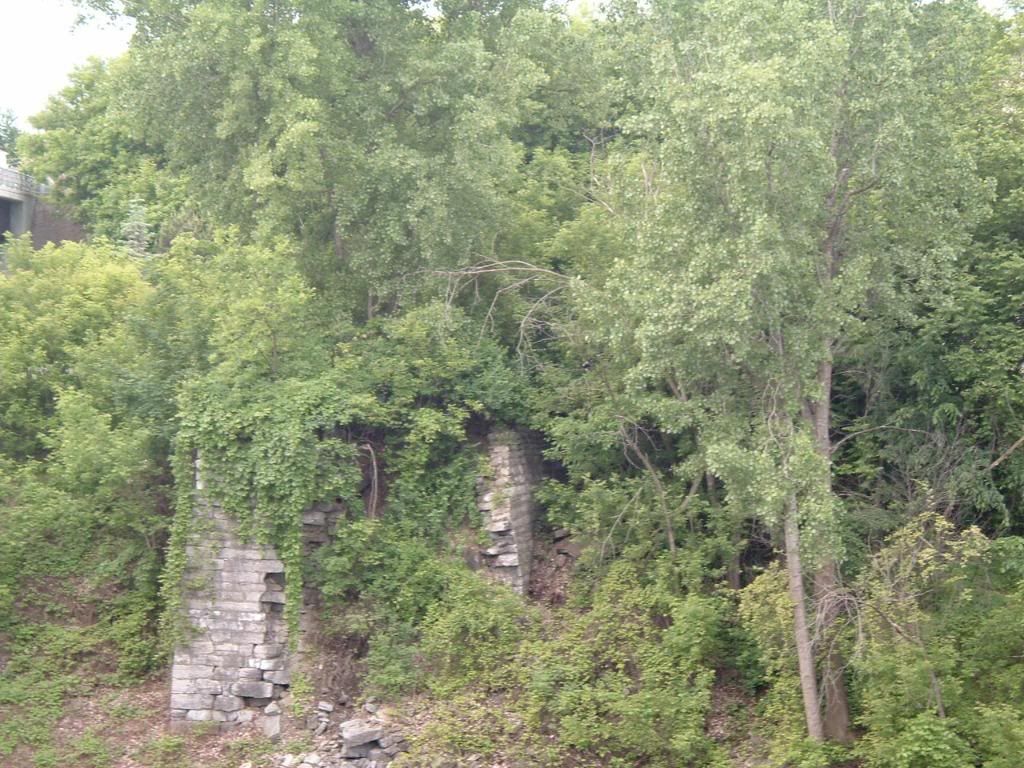 Ruins of 19th cent. foundations
See Also
Bridges in Jefferson County