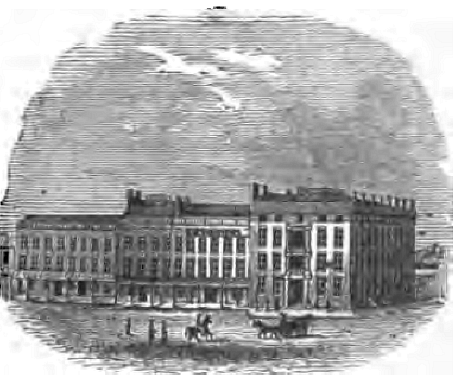 The American House is on the right
The American House was a hotel that stood on the corner of
Arsenal Street
and
Public Square
in
Watertown
, on the site of the current
Woolworth Building
. The hotel, also known as the Wheeler House was built in 1827, and replaced a tavern built by
Dr. Isaiah Massey
.
(1)
It was in the horse barn behind this hotel that a small fire started the conflagration that became known as the
Great Fire of 1849
, which destroyed most of downtown
Watertown
, including the American House.
Historic Structures in Watertown
Public Square
This page was created by
AJRII
& has been edited 11 times. The last modification was made by
-
on Apr 7, 2009 5:12 am.